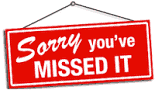 Join me in this LIVE picking webinar. If you know a few chords but you really want to make your songs sound awesome you need to know these (easy to play) picking patterns. Once you learn these core patterns, you can put them to use on many songs and chord progressions. I will also show you the best finger picking exercise to help you build speed and accuracy! At the end, you will have a chance to ask some questions that will help me build some new tutorials in the following weeks!
Once we have learned a few of these patterns we will put them to the test on a couple of worship songs: The Heart of Worship and We Fall Down.
After registering, you will receive a confirmation email containing information about joining the webinar.