TRAINING WILL GROW YOUR TEAM
MAKE TRAINING A PART OF YOUR DNA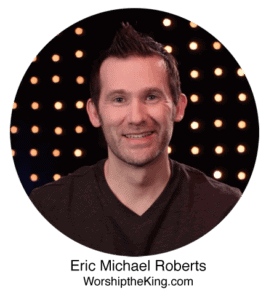 Having enough good musicians to pull off your worship services every week is a never ending problem UNLESS you are constantly training and on-boarding new musicians into your ministry.  It takes TIME and can create endless frustration…. but I'm here to help and I have the tools that you need to make training easy.  Together, we can make training and excellence the DNA of your church music program.  If you have questions, please book a call with me.  I'm here for you!
What I keep seeing over and over again is that most churches have a gap when it comes to making it easy to train and get more people involved… that leads to all kinds of problems like burnout, stress, and weeks where it becomes hard to fill all the spots on stage and in the tech booth…  You have big dreams but if you don't have the right training programs easily accessible, things keep feeling out of reach.  I'm here to help and God will strengthen you and your team as we work together.
For it is not your strength, but it is God who is effectively at work in you, bot to will and to work… that is, strengthening, energizing, and creating in you the longing and ability to fulfill your purpose for His good pleasure  Psalm 2:13
THE BEST VALUE + FOUNDATIONAL CURRICULUM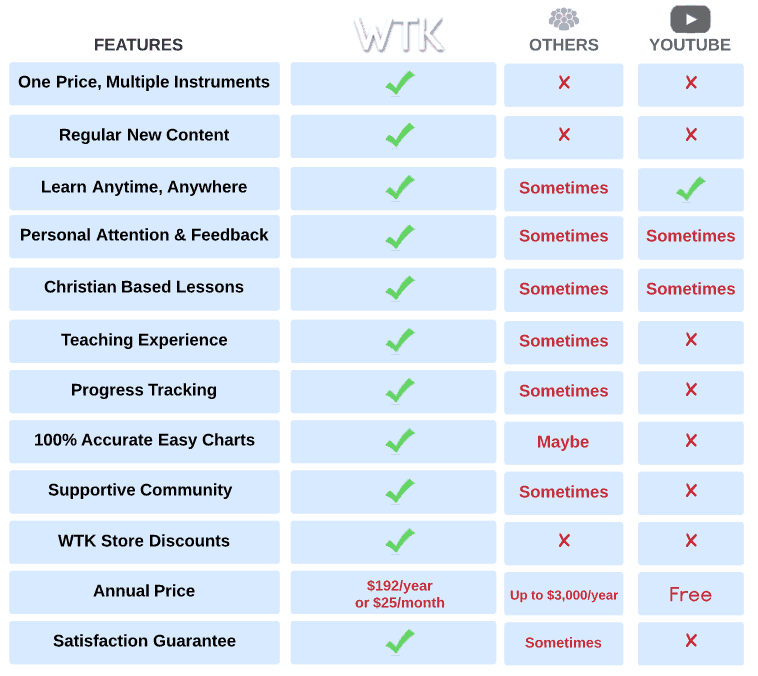 "It's somewhat limitless what you can do with 3 or 4 chords. Realistically you can sound out most popular songs with those simple chords"
"One of the things that I learned from Eric was the simplicity of most worship songs and the ease at which they can be played. "
"The change came through the course with the simplification of the chords, and the repetition, and the 5 minutes a day… the course really set me off."
"Now I look at myself playing and leading worship, it's just like an extension of my hands now to make music and worship God"
If you have any questions about TEAM GOLD, please call/text me at 6156-926-2491
or book a call to talk this week! I am here to help!

WHOLE TEAM ACCESS

$85 Billed Monthly

TEAM GOLD-Save Over 50%

$500 Billed Annually
Everything Works Together for you
"YOUR COURSE IS THE MOST STRUCTURED AND EASIEST TO FOLLOW"
"I tried to learn to play before but always gave up because I thought I coulnd't do it. I started your program recently and now I can play about 70 songs!"
"I have already learned more in one day than I have with most of the lessons and videos I have purchased to date. I look forward to improving my personal time of worship. God Bless."
"This gives you a great foundation, you can learn at you own pace and within weeks you can play songs that are very well known."
"I have evaluated every Christian self-study music program on the market. I have spent a lot of money purchasing products. Your course is the most structured and easiest to follow. I am teaching my 4 homeschool kids using your videos and books"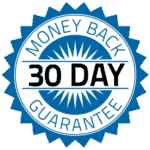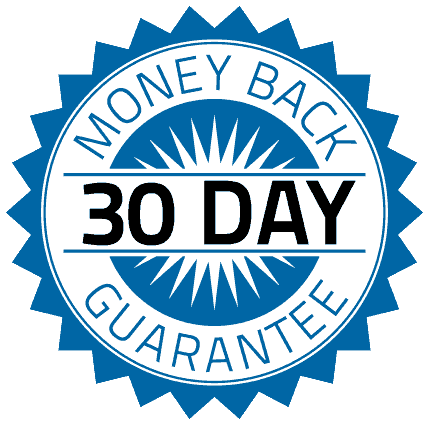 I offer you a simple and easy 30 Day No Questions Asked MONEY BACK GUARANTEE! 
If the lessons on WTK don't help you learn fast and feel confident right away, I offer you a full refund.  I believe in you and in the lesson sets that I have created and I know you will have great success when you try it today!