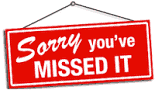 When you reach a plateau or something is hanging you up, often it is one simple answer that will push you over the hump and get you to the next level!
Join me in this LIVE open session webinar… If you have questions about picking, strumming, songs, chords, music theory, WTK GOLD song lessons or other worship guitar technique/topics… come on in and ask! Just think of that one thing you'd love to know and that would help you get better!
I'll answer as many questions as possible in this 45 minute session. You can bring your questions to the webinar or ask them by joining the facebook member group!
After registering, you will receive a confirmation email containing information about joining the webinar.