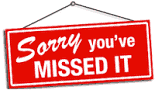 Join me in this LIVE strumming and rhythm webinar. If you need to get out of a rut and all of your songs are sounding the same, these techniques will help you break out! I will start with some basics and end with a cool syncopation pattern you can use with any worship song. At the end, you will have a chance to ask some questions that will help me build some new tutorials in the following weeks!
We will be learning these techniques using Cornerstone by Hillsong and the NEW Chris Tomlin song Good Father!
After registering, you will receive a confirmation email containing information about joining the webinar.
TELL YOUR FRIENDS!!!!